What is JobAnalytics?
Accurate Wage Decision System with Artificial Intelligence
JobAnalytics offers Human Resources Analytics Solutions, closely following experienced methodologies, current application trends and new technologies; It is a SaaS HR-Tech (HR Analytics) solutions platform that has been developing online practical solutions since 2019 and works with machine learning and deep learning-based artificial intelligence algorithms and current web technologies.

The JobAnalytics platform, which launched its first products with the JobAnalytics EVA PRO solution in the fields of Job Analyzes, Job Descriptions, Job Evaluation and Fair Wage Management System in 2020, continues to meet all the needs of SMEs and Large-Scale organizations in the field of Wage Management.

It can be put into operation very quickly with its infrastructure that can be integrated with widely used Human Resources and Payroll applications. Our solutions, which support 7 different languages, aim to expand and grow in the local and global market.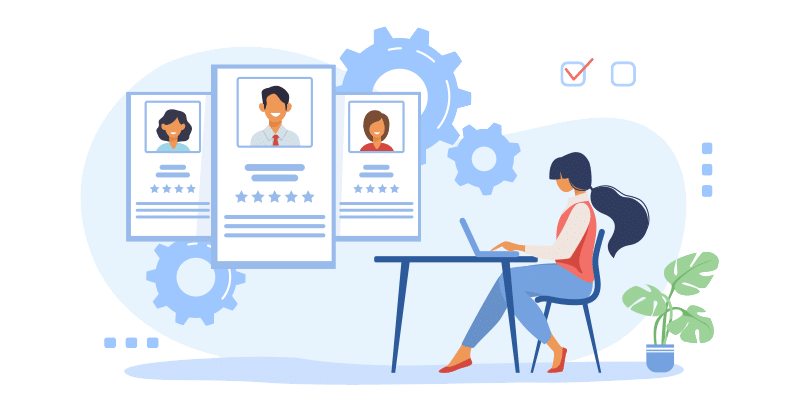 JobAnalytics EVA PRO
Job Analysis and Job Descriptions
Business Valuation
Determination of Degree and Score
Wage Analysis
Wage Increase Simulations
360 Degree Wage Management
Where are JobAnalytics EVA PRO Solution Outputs Used?
Organizational Changes
In determining the wage level of existing jobs
In determining the wage level of new jobs
Combination of Works
Separation of Work
Job Enrichment
Promotion
Temporary Assignment
Project management
Reward
Performance management
Career planning
Special Situations/Crisis Periods where the Definition of the Job changes rapidly
Join JobAnalytics Platform
What You Need for Wage Optimization and Job Evaluation
All Tools at JobAnalytics
START NOW